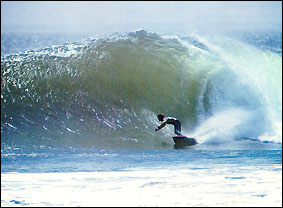 Surfer Magazine: DECEMBER 1984 VOL. 25, No.12
Article: Home Breaks
Page:71

Caption: Santa Cruz surfer Kevin Reed is no stranger to big surf either and while sea fog shrouds this section of the coast, there's blazing action going on behind the cotton wool curtain.
Photo: Andrew Gaines.


Index | Surfing | Surfer | Break Out
© Andrew Gaines. All rights reserved.